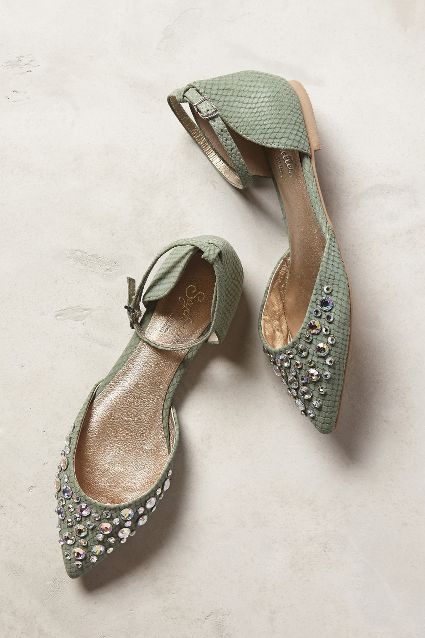 Good morning and happy Saturday! Aren't these beautiful? They are Seychelles Rule of Thumb Flats and can be purchased on Anthropologie's website for $79.95 here.
We have our second wedding pre-event today, an engagement party at the beach thrown by some of my parents friends. Can't wait! It's such a fun opportunity to see people I don't always get to see when I'm visiting home. Van and I are so blessed – we are surrounded by so many amazing people in our lives. I am beyond thankful. I'm actually wearing some glittery flats tonight for our shindig. Not these beautiful ones by Seychelles, but still a little splash of bling to jazz up my outfit.
Hope everyone has had a wonderful week! Here's some of the cool stuff that I ran across:
9 Conversations Every Couple Needs to Have
This gorgeous modern garden wedding on Ruffled
5 Surprising Ways to Make Your Home More Peaceful and Inspiring
Can't wait to try this Asian Chicken Salad Recipe
10 Ways Social Media is Transforming Our World
The FCC Unveils a Plan to Protect Net Neutrality
6 Morning Rituals that Will Change Your Life
And I have to post something Clemson this week….yay for signing day!!!
Clemson Unique Because of Swinney
ANNNNNDDDD….This graphic featuring one of my favorite quotes about love by Lao Tzu:
Have a great weekend!